We Hit San Diego for Social Media Marketing World!
We spent the week at Social Media Marketing World… and WOW!  Every point made in all of the sessions reconfirmed the process that we are offering to our clients.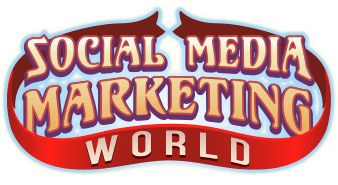 Check out our video overview here from our resident social media expert, Emma Monro!
We've given more insight below, into each step of our process that you can utilize to truly stand out online.
---
1. THE MASSES NOW OWN YOUR BRAND STORY. -JAY BAER
Create the experience for your customers, and then they create the content for you, with reviews, images and video. Across all platforms. 24/7. You no longer have control of how far they take the word of mouth process, but you can instigate it, and manage it with SocialSurvey.
2. MANAGE THE TRUE CUSTOMER VOICE PROACTIVELY
By 2020, 86% of purchasing decisions will be made only after researching reviews… this can no longer be ignored.
Our business is dedicated to replicating the 'true voice' of the customer online, and we know that this drives behavioural change within your customer service team, by having to deliver outstanding customer service… Using SocialSurvey reviews to improve business processes and customer service benefits your business overall.
While using the 'true voice' of your customer to drive internal culture is an important part of what we do, amplifying the great feedback on as many channels as possible is equally as important. Your future customers are looking for this information, so give it to them… on Google, on your website, on Facebook, on Twitter, on LinkedIn… we can automatically share them all.
Lastly, don't sweep your unhappy customers under the carpet. Data shows that a star rating of 4.2 – 4.3 is the sweet spot for building trust in your customer experience.
3. ASK YOUR HAPPY CUSTOMERS TO SHARE ON GOOGLE OR FACEBOOK…
The Facebook Algorithm Apocalypse was a major talking point of the conference. The good thing is that we knew about it early, and while most are still scrambling, we are confident in our approach, that posting your organic content to create a WOW Facebook 'landing' page, and while focusing more on Ad campaigns to drive traffic to stay in front of your audience, is a winning strategy.
One of the upcoming releases in SocialSurvey is to ask your happy customers to share their review on Google (which is currently happening) OR onto their own Facebook profile. Posts from customers about your company are going to show in the newsfeed of their friends and family – this is absolutely a crucial step in addressing the apocalypse.
4. YOUR HAPPY CUSTOMERS ARE ENGAGED WITH YOUR BRAND
If you were to be in a room with your customers, who would you want them to be? Your happy customers are your most engaged… so why would it be any different, online? We are putting your happy customers into a separate audience in the Facebook ad platform, so that we can put specific content in front of them – it makes sense right?!?
5. LOCAL LEVEL ADS TO HAPPY CUSTOMERS AND LOOKALIKES
From all of the information available, local level ads to your happy customers, and those that look and behave online, like your happy customers, is the cheapest strategy, with the best results. Running a state or national campaign means you are competing with national brands, and having to tell a more generic story. Being able to tell a local story across multiple ads, with a targetted audience of happy customers and those that look like them, is the best strategy you can partner with us on.
Which leads us to the next point in the workflow…
6. LONG TERM AD STRATEGY
1 ad doesn't work. And asking to get married in that 1 ad doesn't work either. Your ads need to be a long-term strategy to firstly get in front of the right people, and then develop a relationship with them in the long term. Facebook is not a search platform, it's a relationship platform, and your ads need to treat it as such. Using the Facebook Pixel, on a brand and location level through SocialSurvey will give you the right audience to develop your ad strategy…